UAI 2013 - Tutorials
Here is the preliminary list of tutorials this year:
---
---
Microsoft Research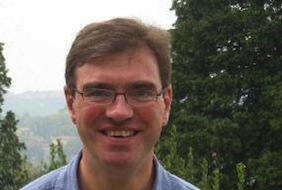 Computational Advertising & Causality
Abstract
Statistical machine learning technologies in the real world are never without a purpose. Using their predictions, humans or machines make decisions whose circuitous consequences often violate the modeling assumptions that justified the system design in the first place. Such contradictions appear very clearly in computational advertisement systems. The design of the ad placement engine directly influences the occurrence of clicks and the corresponding advertiser payments. It also has important indirect effects : (a) ad placement decisions impact the satisfaction of the users and therefore their willingness to frequent this web site in the future, (b) ad placement decisions impact the return on investment observed by the advertisers and therefore their future bids, and (c) ad placement decisions change the nature of the data collected for training the statistical models in the future.
Popular theoretical approaches, such as auction theory or multi-armed bandits, only address selected aspects of such a system. In contrast, the language and the methods of causal inference provide a full set of tools to answer the vast collection of questions facing the designer of such a system. Is it useful to pass new input signals to the statistical models? Is it worthwhile to collect and label a new training set? What about changing the loss function or the learning algorithm? In order to answer such questions, one needs to unravel how the information produced by the statistical models traverses the web of causes and consequences and produces measurable losses and rewards.
This tutorial provides a real world example demonstrating the value of causal inference for large-scale machine learning. It also illustrates a collection of practical counterfactual analysis techniques applicable to many real-life machine learning systems, including causal inferences techniques applicable to continuously valued variables with meaningful confidence intervals, and quasi-static analysis techniques for estimating how small interventions affect certain causal equilibria. In the context of computational advertisement, this analysis elucidates the connection between auction theory and machine learning.
Biographical details
Léon Bottou received the Diplôme d'Ingénieur de l'École Polytechnique (X84) in 1987, the Magistère de Mathématiques Fondamentales et Appliquées et d'Informatique from École Normale Superieure in 1988, and a Ph.D. in Computer Science from Université de Paris-Sud in 1991. Léon joined AT&T Bell Laboratories in 1991 and went on to AT&T Labs Research and NEC Labs America. He joined the Science team of Microsoft adCenter in 2010 and Microsoft Research in 2012. Léon's primary research interest are machine learning. Léon's secondary research interest is data compression and coding. His best known contributions are his work on large scale learning and on the DjVu document compression technology.
---
University of Washington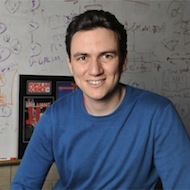 GraphLab and Large-Scale Machine Learning
Abstract
To be advised.
Biographical details
To be advised.
---
University of California, Berkeley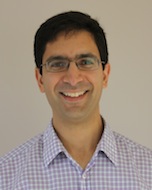 Statistical Methods in Genomics
Abstract
To be advised.
Biographical details
To be advised.
---
Institute for Advanced Study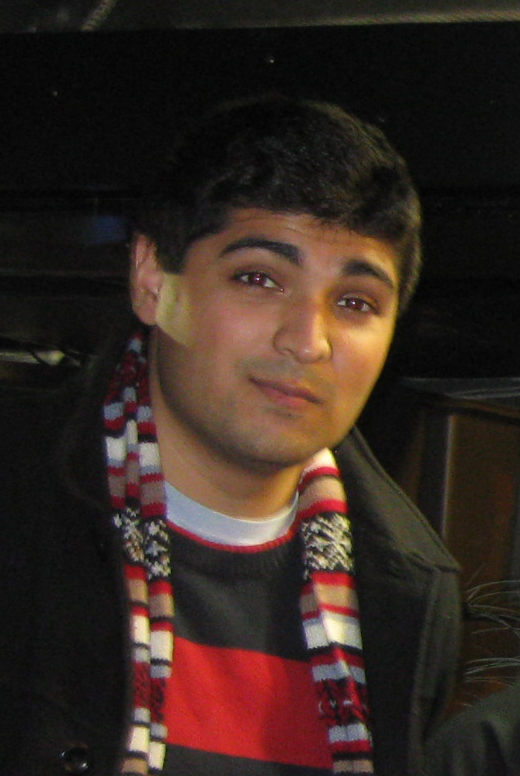 Polynomial Methods in Learning and Statistics
Abstract
I will survey some of the emerging applications of the polynomial method in learning and statistics through three in-depth examples. The first part of the talk will focus on the problem of learning the parameters of a mixture of Gaussians, given random samples from the distribution. The theme here is that the method of moments can be shown to provably recover good estimates to the true parameters precisely because systems of polynomial equations are relatively stable. In fact, I will show that noisy estimates of the first six moments of a mixture of two Gaussians suffice to recover good estimates to the true mixture parameters, thus justifying an approach that dates back to Karl Pearson.
Next, I will consider the problem of learning the parameters of a topic model given random samples (documents) from this generative model. There has been considerable recent progress on this problem, and one line of attack exploits the spectral properties of certain tensors to give an algorithm for learning the parameters of a Latent Dirichlet Allocation model provided that the topic vectors are linearly independent. Another approach introduces a natural condition (separability) under which simple algorithms again based on the method of moments can be shown to work for arbitrary topic models, even ones which allow correlations between pairs of topics.
Lastly, I will introduce the population recovery problem where the goal is to find a representative set of templates given highly incomplete samples. This is a basic problem that arises in a number of settings, and I will present the first polynomial time algorithm (improving on an earlier quasi-polynomial time algorithm). Even though this algorithm is not based on the method of moments, again the polynomial method and tools from complex analysis turn out to be useful for analyzing our algorithm.
This survey will cover in part a number of papers by many authors including Anandkumar, Arora, Belkin, Foster, Ge, Hsu, Kalai, Kakade, Liu, Saks, Sinha, Wigderson, Valiant, Yehudayoff and myself.
Biographical details
Ankur Moitra is an NSF CI Fellow at the Institute for Advanced Study, and also a senior postdoc in the computer science department at Princeton University. He completed his PhD and MS at MIT in 2011 and 2009 respectively, where he was advised by Tom Leighton. He received a George M. Sprowls Award (best thesis) and a William A. Martin Award (best thesis) for his doctoral and master's dissertations. He has worked in numerous areas of algorithms, including approximation algorithms, metric embeddings, combinatorics and smoothed analysis, but lately has been working at the intersection of algorithms and learning.