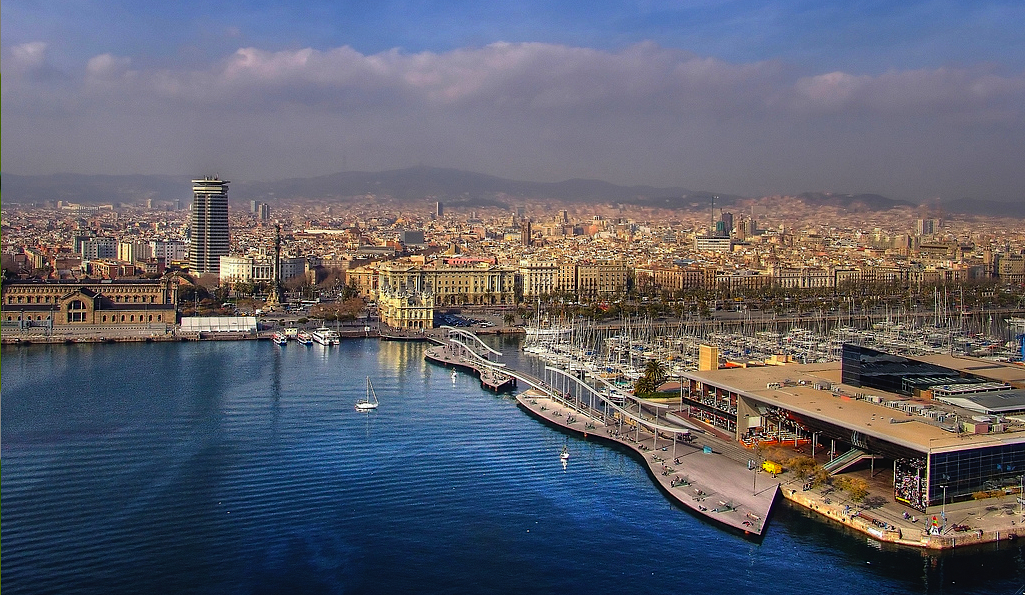 VENUE
UAI 2011 will be held at the Campus Roger de Lluria of the Universitat Pompeu Fabra (UPF). The address is:

C/ Ramon Trias Fargas, 25-27
08005 Barcelona
See
UPF, Campus Roger de Llúria
in a bigger map
See the location of the
UAI-2011 venue
in a bigger map.
Sessions will take place at Room 40S02: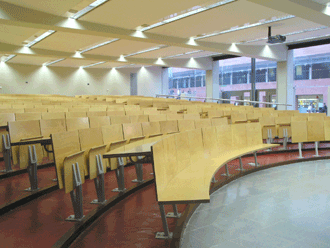 at the ground floor of the covered courtyard that can be bee seen here.
Closest Metro Station is Ciutadella - Vila Olímpica, from Line L4. Here you have a pdf with the whole Metro network map.
You can also reach the venue by bus (lines 14 and 41) and tram (line T4).
Here you can find a lot of information of how getting around the city with metro and bus.
---
WHERE TO HAVE LUNCH IN THE NEARBY OF THE VENUE
There are plenty of restaurants nearby; on Thursday and Friday, participants, if they feel so inclined, can have lunch at the University Cafetaria; a meal (consisting of first and second course, a drink, bread and dessert) costs 7.25 Euros.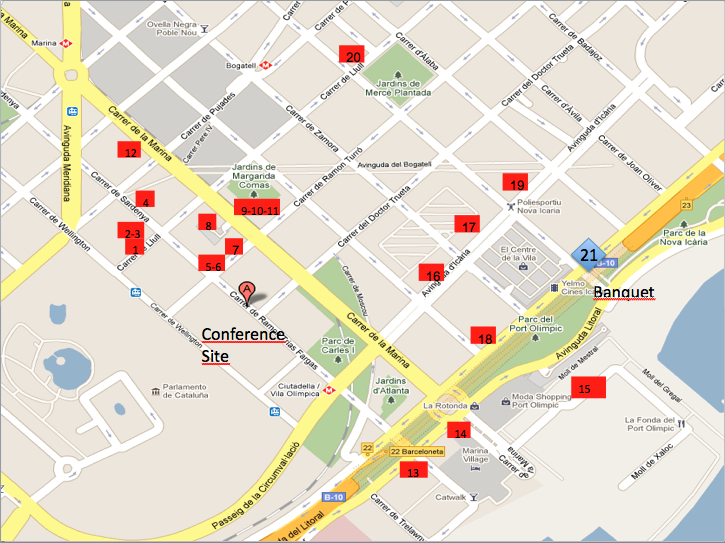 1 BJ (Llull, 13) – big restaurant
2 Ivin (Sardenya, 37)
3 La padrina (Sardenya, 41) - pizzeria
4 Don Picanton (Sardenya, 78)
5 Woman del Pikako (Sardenya, 48)
6 Millo Vello (Sardenya, 48)
7 Los pollos de Llull (Ramon Turró, 13) - roasted chickens
8 Santo Domingo (Marina, 67)
9 Urretxu (Marina, 64) – Basque restaurant
10 Palacio Pekin (Marina, 66) - Chinese
11 Prince (Marina, 66) - Indian
12 Chinese restaurant
13 Focaccia/Pizza
14 Monchos (Marina, 19-21) - 12€ aprox
15 Port Olímpic - different kinds of restaurants
16 Il corsaro nero (Av. Icaria, 132) - 25-30 € - pizzeria
17 Pizzeria Vela (Av. Icaria, 149) - 10€ aprox
18 Fres Co (Salvador Espriu, 31-35) – buffet, salads – 12 € aprox
19 La corza blanca (Av. Icaria, 178) - 10€ aprox
20 Manná (Llull, 74) – 20/30€
Restaurants 1 to 12 have daily menus for aprox. 10 € from Monday to Friday.
The above map and list of restaurants and bar that participants can join for lunch can be downloaded here
---
---
BANQUET
The social banquet will be held on Saturday July 16th, 20.00h, in the Magnum 7 Portes Restaurant, C/ Salvador Espriu 73, 08005 Barcelona. The Magnum 7 Portes (B in the map below) is the contemporary version of the classic 7 Portes restaurant: the oldest restaurant of Barcelona. This new restyled version is an elegant place near the seaside and at walking distance from the conference venue (A in the map below), that offers a fusion of Catalan and Mediterranean disches.
Please check out the maps below.

See the location in a bigger map
See the location in a bigger view