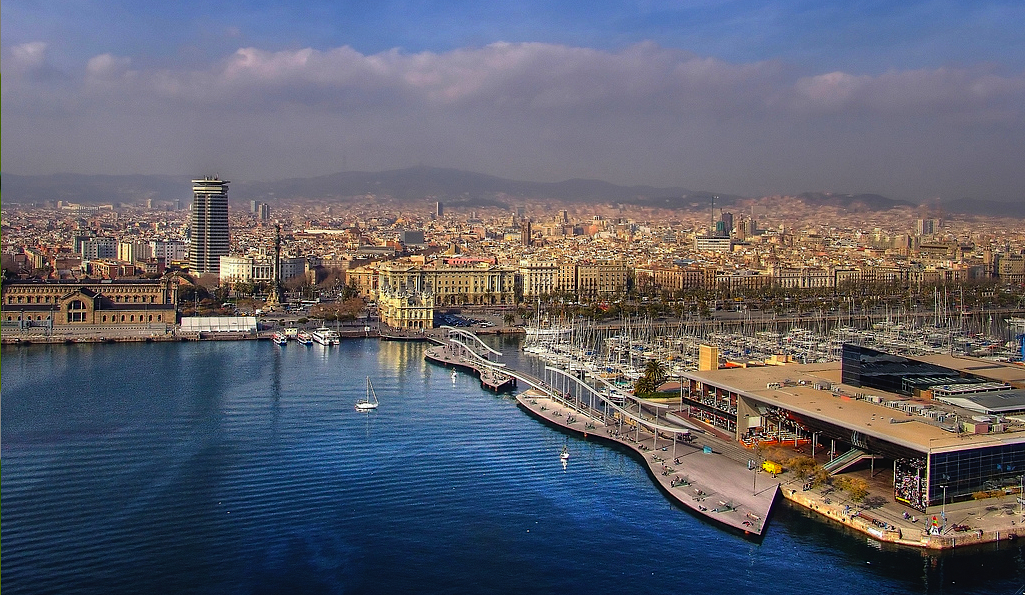 Barcelona Airport is located south-west of the city of Barcelona, and it consists of two big terminals. You can check the tourist guide web page to find out where your flight is going to land.
Terminal 2 (2A, 2B, and 2C) is the old terminal of Barcelona airport and it is well connected with the city center by train and bus. Trains connect directly this terminal with the main Barcelona stations: Plaça de Catalunya (timetables available here), Sants Station (timetables avaliable here). Bus connections are served by the company Aerobus. Connections by taxi are avaliable for about 25 euros.
Terminal 1 is the new terminal of Barcelona airport. It is not yet served by a direct train connection. Anyway the participants that will land at this terminal can either reach Terminal 2 by a free bus linking the two terminals (and take a train there), or they can use the bus connection provided by Aerobus, or by taxi for about 25 euros.
In case you wish to take the Aerobus, I advise you to bring the exact amount of money for the ticket (5,30 euros), because they hardly have any change for more than 20 euros.
More information regarding the connections of Terminal 1 and Terminal 2 with the city center are available here.
Reaching Barcelona by plane is also possible by landing in two further airports:
The Girona Airport, and the Reus Airport are both mainly served by Ryanair. Connections with Barcelona center are mainly available by bus. Please check the bus lines here if you are going to land in Girona, or here if you are going to land in Reus.
---
In case you are planning to reach Barcelona by train, by road, or by sea, we invite you to consult the web page of Barcelona Turisme Office for informations.